Web Design & Placement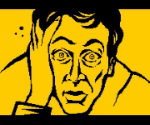 I'll sleep when I'm .....well you know the rest, so I have lots of time and plenty of coffee to work on web design and graphics.
No big sales pitches or come-ons. Take a look at the sites I've done and if you like what you see give me a call and I'll work with you to design or improve your site.
I also specialize in search engine and directory placement. There's nothing worse than a great looking website, but no one can find it.
I try to keep the designs simple to navigate and pleasing on the eye. Get your information to the viewer as quickly and painlessly as possible.
Click on the links below to see the sites I've done.
Click here to send me an e-mail
coming soon
Thanks for stopping by.